Frederick Bornemann of Seabeck Sept. 22, 1945 to July 21, 2008
Veteran

Frederick Bornemann, 62, of Seabeck passed away July, 21, 2008 of acute respiratory distress syndrome at Harrison Hospital in Bremerton, WA. Prior, he had a two-year battle with lymphoma, for which he was in remission.

He was born in Oswego, NY, on September 22, 1945, to Thelma Louise and Frederick Christian Bornemann.

He served in the US Navy from 1963 to 1983, including a tour in Vietnam. In December 1977, he married Sharon Cody in Lycoming, NY. Upon retiring from the Navy, he worked at Unified and Pan-Am in Kitsap County and was hired in 1987 at PSNS where he worked until his retirement in September 2007. He was an insulator.

From 2001, he attended annual reunions for USS Ogden, a ship he served aboard from 1965 to 1970. He loved playing pool, watching wrestling and football, and reading car magazines and Dean Koontz books.

He is survived by his wife, Sharon; daughter, Kim Hurley and her husband, Mark, of Port Orchard; and son, Jason of Seabeck; grandchildren, Dylan and Cheyenne; sister, Dawn Burke of Mexico, NY.

A memorial service will be at 1:30 p.m. July 26 at his home in Seabeck, 17533 NW Hintzville Rd. Memorial donations can be made at any Bank of America in his name.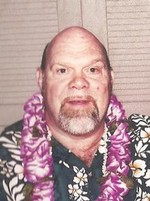 Fred Borneman